Winners of the 2018 Sudbury Regional Science Fair who competed at the Canada Wide Science Fair in Ottawa from May 12 to 19, 2018 returned home with a number of awards, including Best in Fair.  See CBC's coverage here!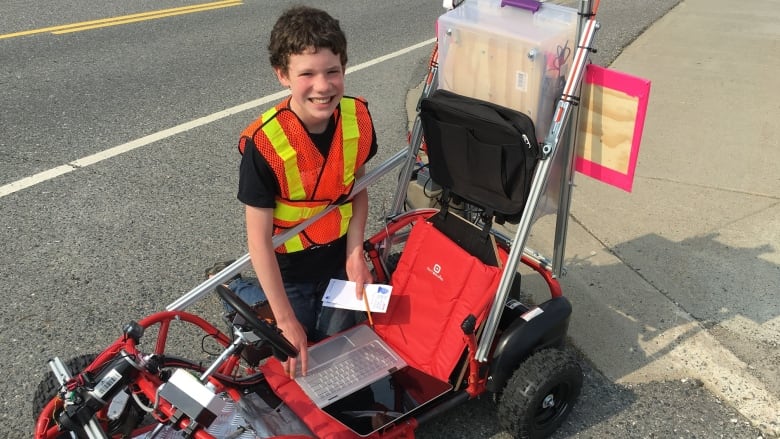 Above: Lo-Ellen Park Secondary Student Brandon Matusch and his prize-winning self-driving go-kart.
"The Sudbury Regional Science Fair Committee congratulates the six students who represented Greater Sudbury so well at the national science fair where over 500 students presented their science projects.  We are very happy our students were rewarded for their hard work.  We wish to thank our many sponsors who made this trip and experience possible.  We hope their success will encourage more students to have fun with science by working on a science fair project," said Nicole Chiasson, President, Sudbury Regional Science Fair.
Click here to read the full article!